How to Choose the Right Gym Bag for Your Fitness Studio
How to Choose the Right Gym Bag for Your Fitness Studio
Boost business and sales by offering logo bags at your gym!
Once businesses get up and running, they often think about adding in additional revenue streams. This is especially important for a business like a gym, since, as we learned during the pandemic, clients can be taken away in an instant…and, in turn, so can income.
By giving customers something else, you can take your current brand up a notch, stand out from competitors, and increase the value of what you currently offer. In the exercise world, this may be done with, say, a digital workout platform, nutrition consulting, a fitness camp, branded activewear, or the perfect custom gym bag.
Those who come to your center to work out need a go-to place for their clothes, keys, protein shakes, and earbuds. They can also use a high-quality, promotional duffel bag to carry their belongings when they head to work or class or when they go off on a trip. All the while, more and more people will be seeing your logo and learning about your fitness studio.
When looking into branded gym bags to sell, consider the following:
-The Urban Duffle Bag, with its ventilated shoe compartment, reflective strips, and three ways to carry (dual handles, shoulder strap, or side
handle) - Perfect for ballers who don't want to get their basketball sneakers dirty
- The Coliseum Stadium Drawstring Bag, with its stadium-approved design and easy-to-close drawstrings - A great choice for fans, parents, and community members who cheer on their favorite players
- The Ultimate Backpack, with its adjustable shoulder straps, multiple pockets, padded back, and built-in earbud slot - Hikers and bikers will enjoy this option
- On-The-Move Touch-Thru Activity Waist Pack, with its water-resistant material, transparent/touchable pouch, headphone port, and adjustable elastic belt - If you have marathon runners at your gym, this is a must-have item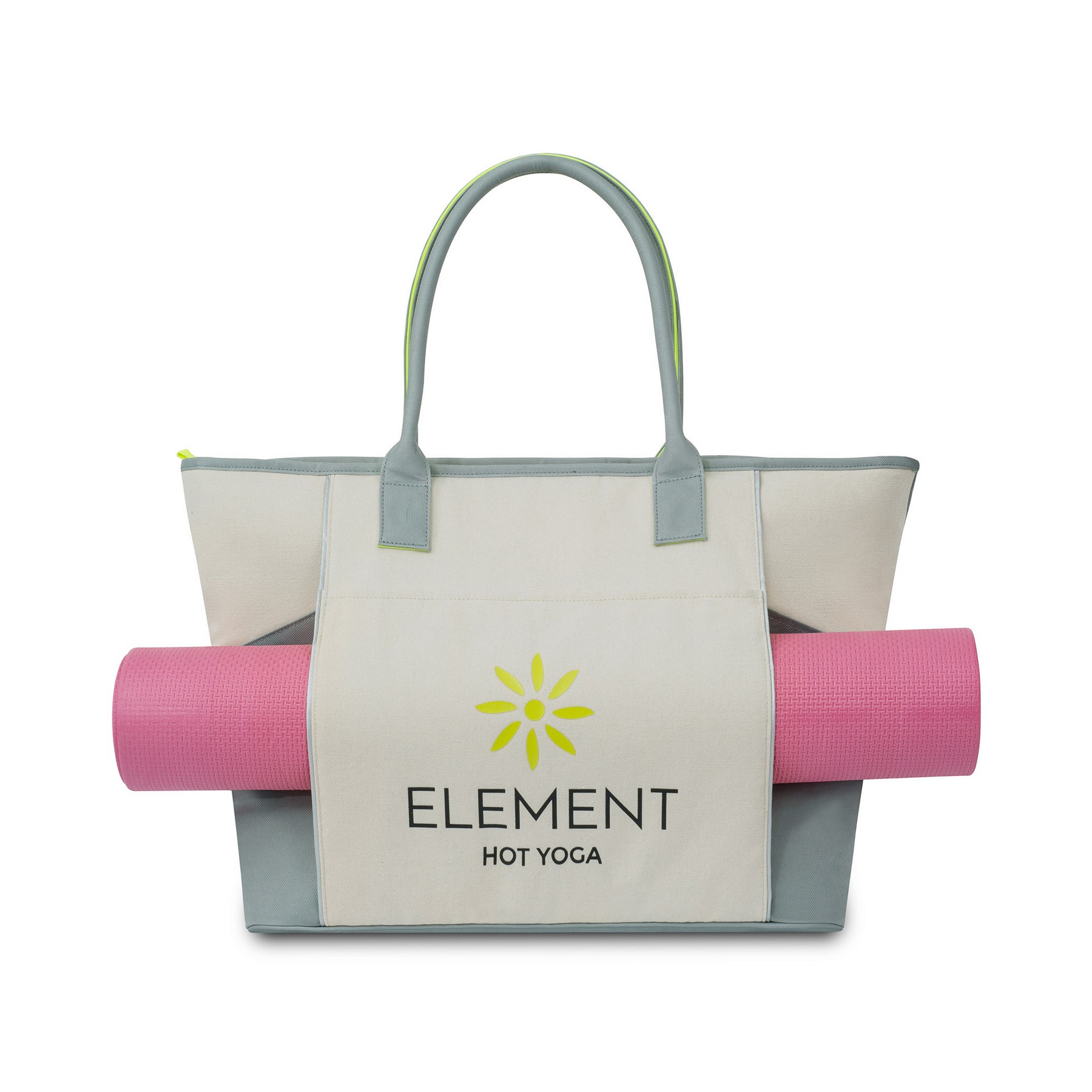 - The Balance Active Cotton Tote, with its zippered closure and its designated spot for a yoga mat - Though the spot can also hold papers, clothes, and so on
No matter which bag you choose, you are sure to boost your business with branded duffels. All of these items can be customized with specific colors, words, and logos. They can then be sold inside your gym and online, as you bring in more money and as clients purchase them, use them, and help promote your fitness brand.
---
Category: fitness
Tags: fitness studio, fitness brand, fitness center, gym, gym bag, duffel bag, custom gym bag, unique gym bag, gym merch, gym swag, gym gear, fitness gear, workout equipment