Gym Closed? 4 Ways To Encourage At-Home Workouts & Keep Your Gym Top of Mind
Gym Closed? 4 Ways To Encourage At-Home Workouts & Keep Your Gym Top of Mind
Even during the coronavirus pandemic, your gym or studio can stay on people's minds, with these workout-related promo products!
Schools are shut down, with learning happening online. Restaurants are only offering to-go orders and curbside pickups. Businesses
that are not deemed as essential have closed, all in order to try and keep everyone as healthy as possible.
RELATED: 7 Fitness Tools For At-Home Workouts
Unfortunately, gyms and other sports facilities have had to stop their usual functionings, forcing everyone to turn to at-home workouts. And while many may not have their usual trainers, routines or pieces of equipment, there are still numerous ways to get in quality exercises.
If you are a gym or another sports-related business that has had to transform during this time, consider the following ideas and products, which can encourage your members to get in physical activity in their houses.
And if you are someone who is looking for ways to exercise during this time, keep the following ways in mind!
Send Out Protein Shaker Bottles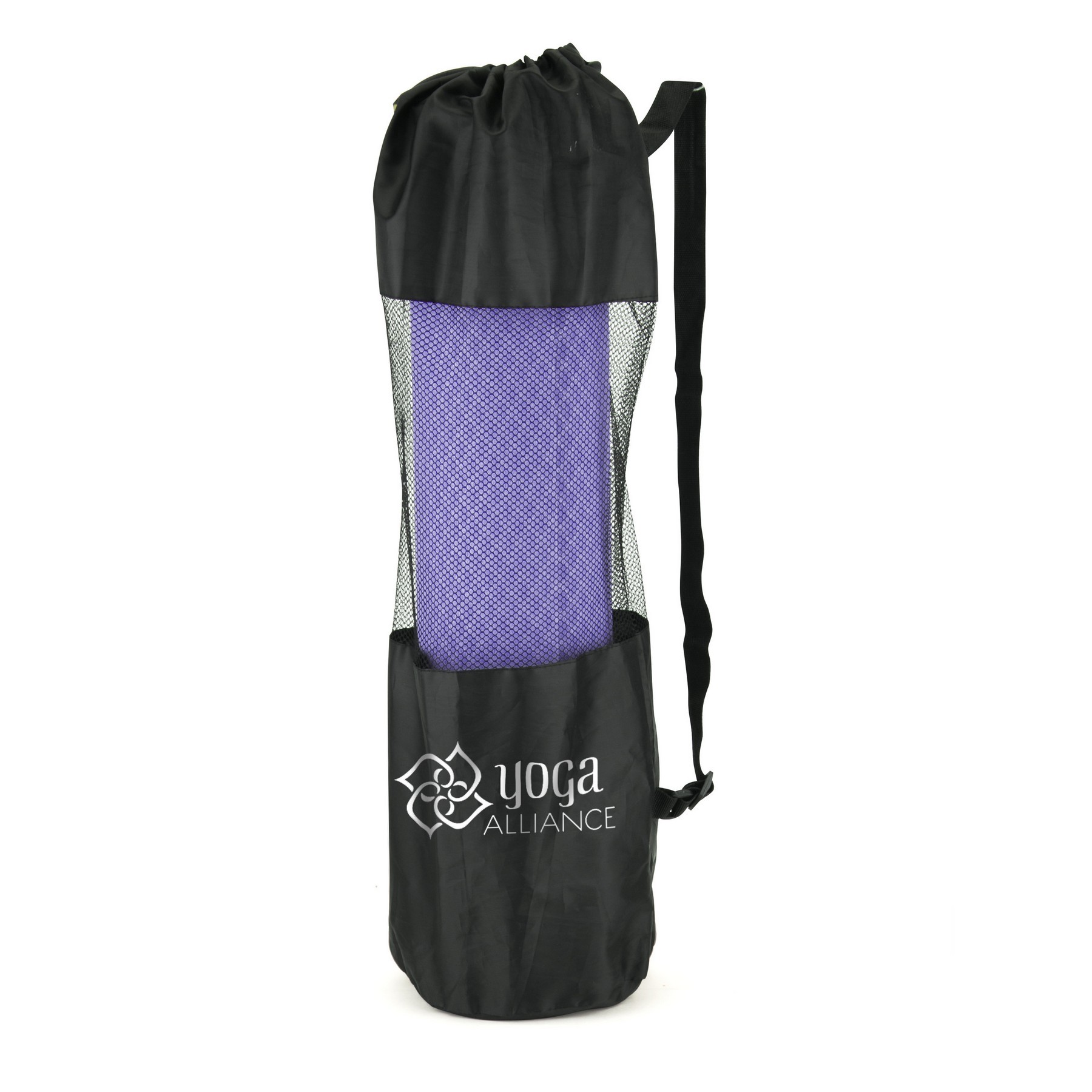 As a wellness professional, the job is to promote overall health, which includes nutrition. Therefore, a smart way to help members, clients and fans stay well is to provide everyone with a protein shaker bottle.
Of course, these customized cups can hold any beverage or smoothie, but a sports bottle with a mixer ball is perfect for a protein-packed shake!
Reward People With Exercise Mats
Many gyms and trainers are holding virtual classes and even starting social media challenges that get and keep people moving. As a way to reward certain goals being met, a brand could give winners branded exercise mats. With these, at-home workouts can be even better, and logos will be shown off (like on this yoga mat and bag set), as
a way to motivate those who can't come to the gym right now!
Give Away Gym Bags
Similarly, a company/organization may want to host a giveaway, where the ultimate prize is something like a drawstring backpack for a few people or a big duffel for one person.
Sell Equipment
One more way to encourage gym members is with equipment; they can't use your weights and machines right now, but they can buy things like jump ropes and resistance bands with your name on them.
So even though people are not visiting your gym or shop right now, there are definitely still ways to keep your brand in front of them, now and beyond!
---
Category:
Tags: coronavirus, covid-19, gym, studio, trainer, sports, wellness, health, at-home workout, exercise, gym equipment, gym promotion, sports marketing